First Ever Dog Walk Around Dano Drive
August 29, 2022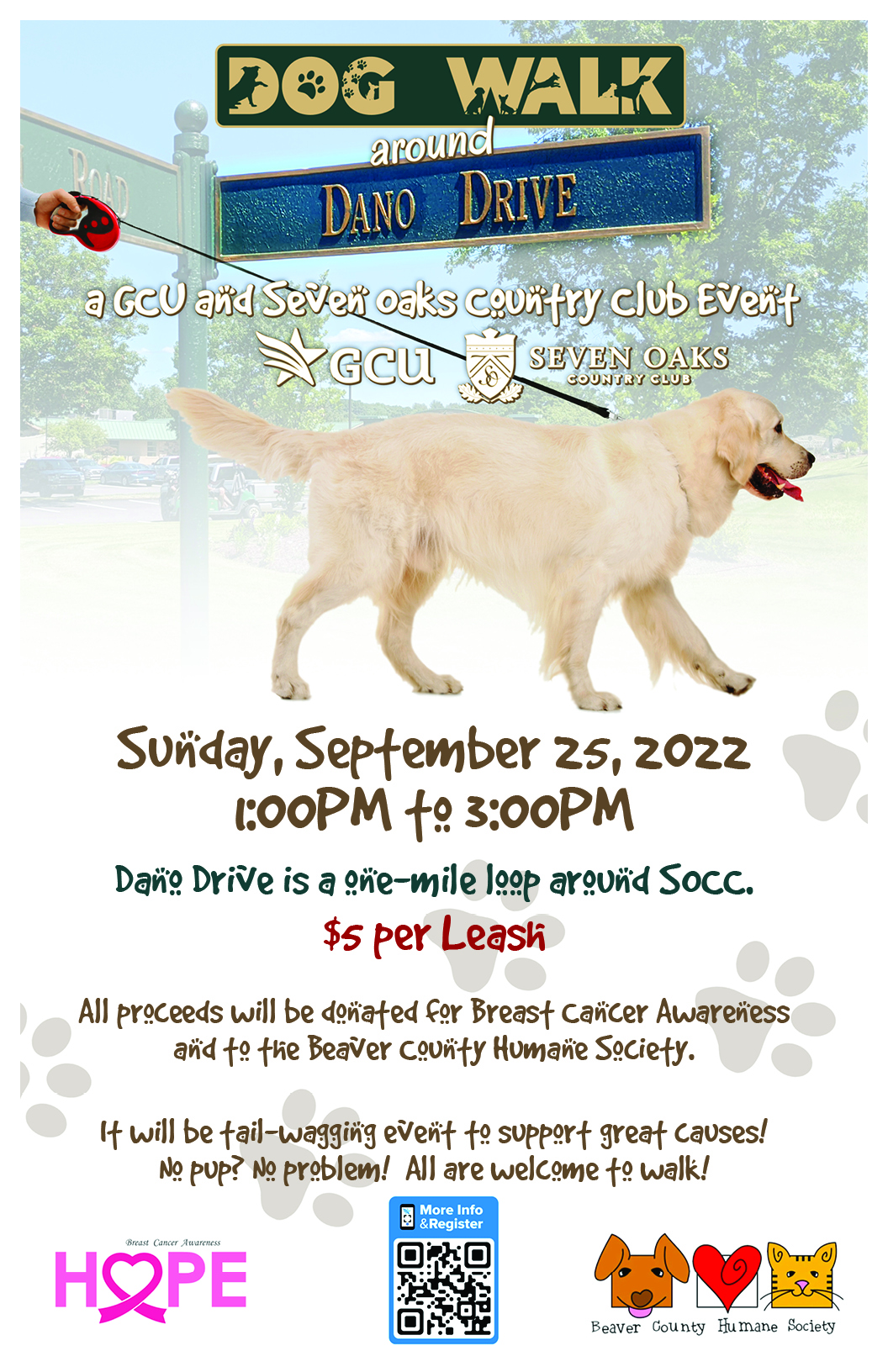 GCU and Seven Oaks Country Club Event Dog Walk Around Dano Drive
The first ever Dog Walk around Dano Drive event is on Sunday, September 25! Bring your furry four-legged friends out for a paw-esome afternoon! Proceeds will be donated to the Beaver Co. Cancer and Heart Association to support the fight against breast cancer.
Donation items for the Beaver County Humane Society. will be collected at the event and all of September at Seven Oaks Country Club. Please click HERE for a list of items needed.
Dano Drive is a one-mile loop around the Club. All participants and pups will meet under the covered entrance at the front of the Clubhouse to check in. Groups will be sent off to walk right after they check in.
It will be tail-wagging event to support great causes!
No pup? No problem – All are welcome to walk and enjoy the afternoon together!
Time: 1pm – 3:00pm
Deadline to Sign Up: Monday, September 19

Come get a caricature of your dog drawn by Sam Thong! Check out his amazing work HERE.
Fun surprises, refreshments and treats back at the Club!
Water stations will be set-up throughout the course for people and pups. We ask that dogs are leashed at all times, they are up to date on their vaccinations, are safe/comfortable around a variety of people, and animals and that you please clean up after your dog.
$5 per dog
For more info. and how to sign up, visit HERE.