2023 Spring Chicken Event NOLA Style
February 24, 2023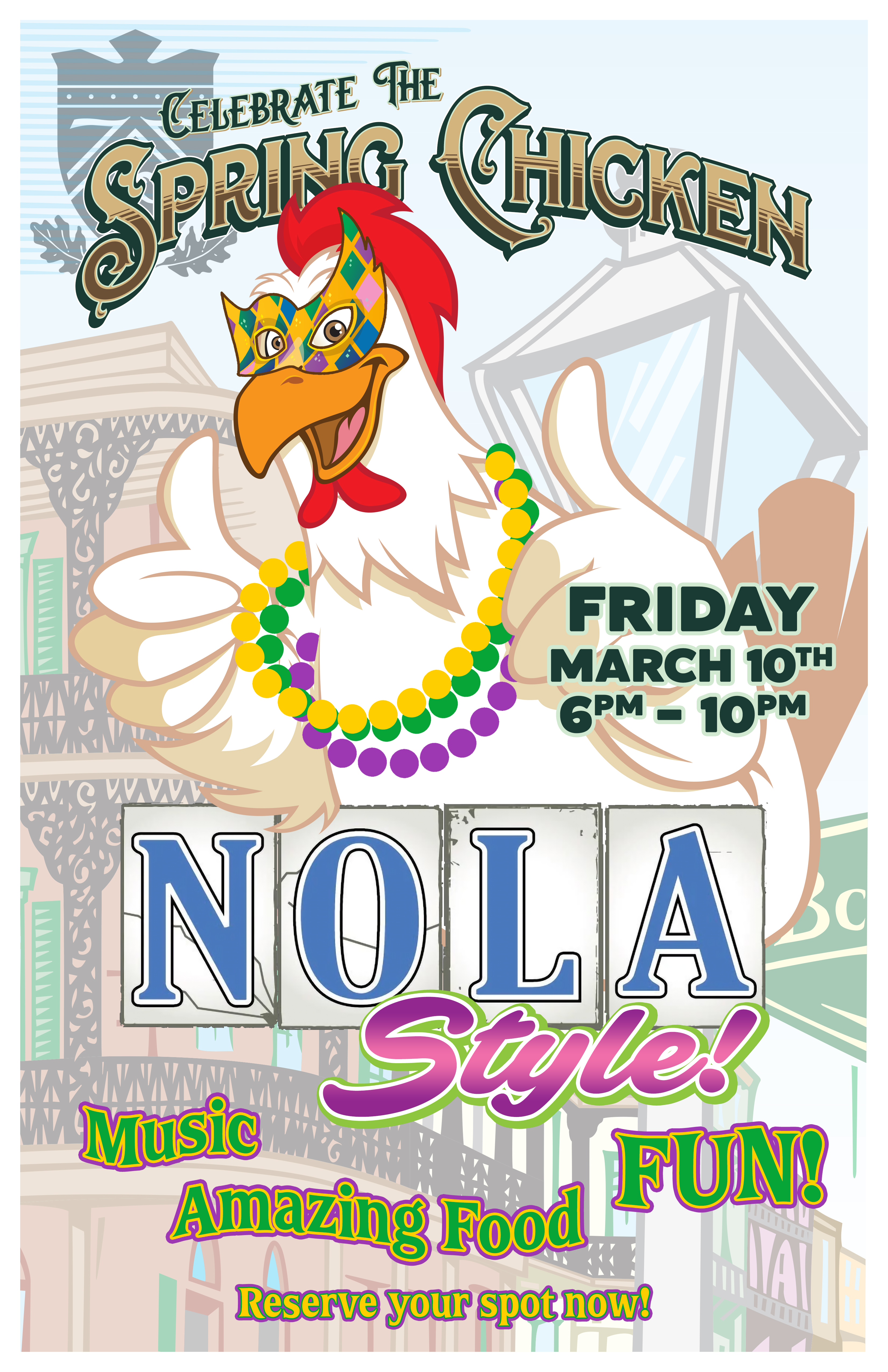 Enjoy the sights and sounds of New Orleans right here at Seven Oaks Country Club. The 2023 Spring Chicken event will be 'NOLA style' this year. What's that... you ask? We are bringing out the distinctive music, Creole cuisine and all the fun that comes with the Big Easy... New Orleans!
The event is on Friday, March 10, from 6 pm to 10 pm and you can reserve your spot now! Don't wait, because New Orleans is the real city that never sleeps!
Check out the event page HERE.