2019 Get Golf Ready Program
June 1, 2019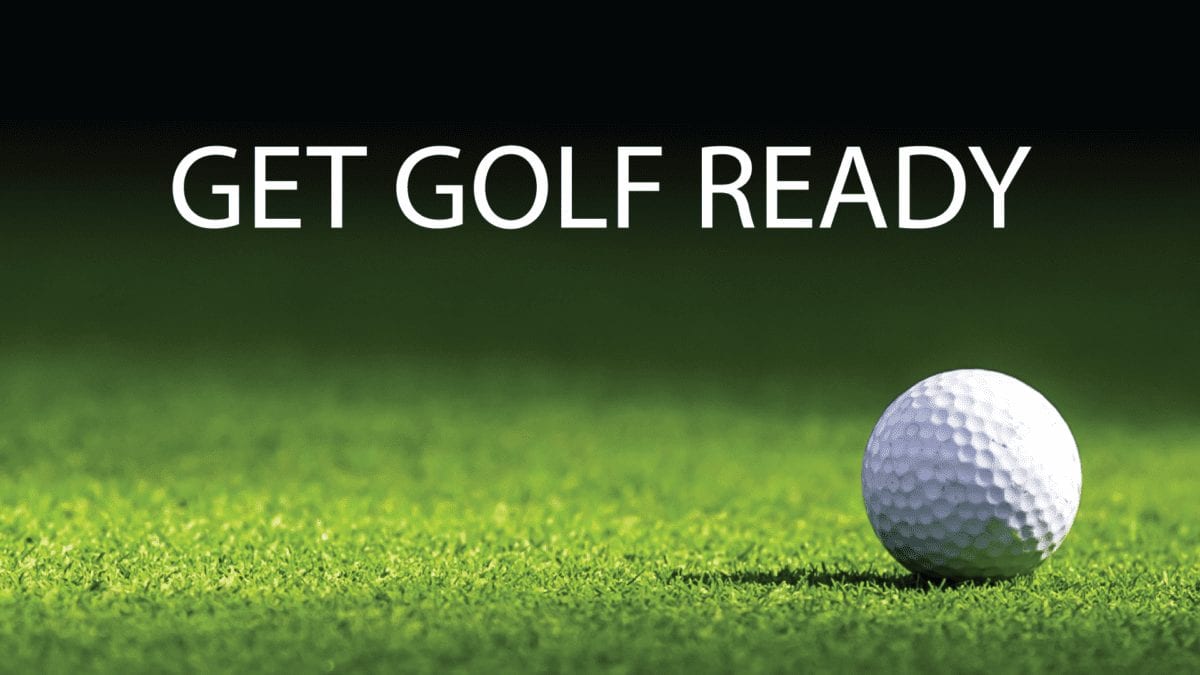 Greetings Members, New Members or Aspiring Golfers!
Question?
(a) Are you a new member or continuing member that has an interest in learning to play golf?

(b) Are you a relatively new golfer that would be interested in learning how to play golf in a group?

(c) Are you not a golfer at all but would like to try it and see if you have the ability and interest?

(d) Would you like to come out and learn to play golf in a pleasant atmosphere and make new friends?
If you fit into any or all of the categories above, then please continue reading.
Our mission at Seven Oaks Country Club is to introduce or re-introduce you to the game and the facility by offering our Get Golf Ready Program. This program is not only on the practice range and golf course but will also take advantage of the facilities great amenities. You will be learning amid other people with similar abilities in a very relaxed atmosphere where laughing and having fun is not only permitted, but encouraged!
In order to give you the individual attention you deserve, the group size will be limited to the first six students who sign-up!
The weekly classes will cover a wide variety from the introduction to the game, knowledge of the facility, rules & etiquette and many other aspects of the game.
Groups will be held on a weekly basis every Friday starting April 19th from 4:00 pm to 5:00 pm and will conclude with a late lunch on the patio. The cost for the program is only $20 per session which will include instruction and a discounted food & beverage menu for all the participants!
Each session will be defined in a weekly rotation and you may either pick just one class to attend or participate on a weekly basis, the choice is yours!
The following schedule will be the weekly rotation and each session will cover different areas of the game:
SESSION I - Friday April 19th, 4:00 p.m. - 5:00 p.m.
Putting
A) Introduction to the Club, Golf Course, and Facilities
B) The Putter – Characteristics
C) Short Putts, Long Putts, Putting from "Off the Green", Putting Out of Trouble
D) Reading Greens

E) Putting Grip, Putting Stroke
F) Rules & Golf Etiquette
G) Lunch on the Patio
Session II- Friday, April 26th, 4:00 p.m - 5:00 p.m
Chipping
A) The Stroke
B) Club Selection - Anticipate which Club to Use
C) Assessing the Lie
D) Playing Percentages - Choosing the Easiest Play
E) Duplicating the Practice Stroke
F) Introduction to the Golf Course
G) Rules & Golf Etiquette
H) Lunch on the Patio
Session III- Friday, May 3rd, 4:00 p.m. – 5:00 p.m.
Pitching
A) Club Selection
B) Appraising the Lie
C) Judging Distance
D) Swing Plane
E) Lofting Ball
F) Pitch and Run
G) Rules & Golf Etiquette
H) Lunch on the Patio
SESSION IV - Friday, May 10th, 4:00 p.m. – 5:00 p.m.
Short Irons
A) Stance – Posture - Grip
B) Swing Path and Mechanics
C) Tempo - Rhythm
D) Uneven Lines
E) Choosing Distances
F) Rules & Golf Etiquette
G) Lunch on the Patio
SESSION V - Friday, May 17th, 4:00 p.m. – 5:00 p.m.
Middle Irons and Fairway Woods
A) Swing in General - Mechanics & Tempo
B) Club Selection
C) What to Anticipate
D) Heavy Rough
E) Club Loft
F) How to Enjoy the Game
G) Play Golf - Ready Golf
H) Lunch on the Patio
SESSION VI - Friday, May 24th, 4:00 p.m. – 5:00 p.m.
Driving & Review - Putting It All Together
A) Tee Box - Tee Ball at Proper Height
B) Maximizing your Distance
C) How to Practice
D) Play Golf
E) Lunch on the Patio
SESSION VII - Friday, May 31st, 4:00 p.m. – 5:00 p.m.
Round-Up & Course Management
A) Review Entire Program
B) Select the Most Needed Area for Review
C) Select the best routine for you
D) Play Golf Competition
E) Play Golf
F) Lunch on the Patio
If you have a question as to whether or not this class is for you, please call me 724-495- 2770 or email golfshop.7oaks@gcuusa.com. The group is limited so make sure you call early enough to reserve a spot and please don't hesitate to ask any question you may have!
Willie Yacknow
Head Golf Professional Seven Oaks Country Club